Practices for my resistance to climate change
One writer shares how she chooses to live more sustainably
Read more
Practices for my resistance to Climate change
by LeeAnn Pomrenke
Some of us are not built for giving things up completely "cold turkey." Establishing more sustainable habits means that they have to be actions I can and will keep doing and be better for the environment.MORE ›
Feels like Friday
by Angela Khabeb
A few weeks ago, the gospel text for the third Sunday of Easter was the familiar story of The Road to Emmaus (Luke 24: 13-35). I've heard this story throughout my life and preached it many times. But encountering this familiar story through a COVID-19 lens is a game-changer. MORE ›
Boldcafe Monthly Dinner
Join us for community via Zoom with Boldcafe's favorite writers and readers + friends. MORE ›
Listen to our podcast
Every month we offer a podcast version of one of the articles. Listen to the latest episode here or get it from iTunes. MORE
Join Boldcafe writers + friends for conversation and dinner, Thursday, May 5 @ 7 p.m. (CDT)!
Once a month we meet with some of our popular writers to talk about our favorite articles and more! Bring your own dinner (B.Y.O.D) and sign up via Zoom.
Rozella Haydée White is an author, speaker, coach and popular Boldcafe writer. She will lead our conversation about self-care. Join us!.
"The revolutionary act of self-care " by Rozella Haydée White.
Cafe pop-up events
Readers share stories related to the monthly theme. See photos from our previous events.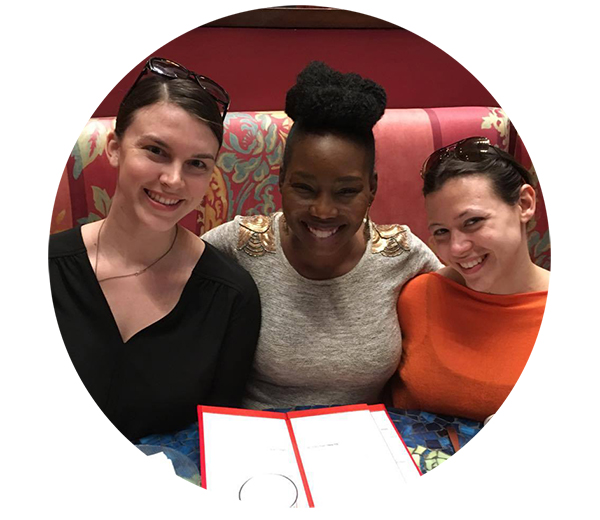 Help Keep Café Free
This monthly publication and podcast is made possible through regular offerings donated by women from over 7,000 active Women of the ELCA units in congregations of the Evangelical Lutheran Church in America (ELCA).
Stay in Touch
Sign-up if you want to receive our monthly e-newsletter for recent news, exciting events & updates!