Faith reflections: Reflections on Ruth 1:14-22
We often hear the story of Ruth and Naomi read at weddings because of the beauty of Ruth's pledge to her mother-in-law. But the story is also fundamentally about love outside the confines of marriage, Ruth's care for Naomi extends well beyond the social dictates of in-law relationships.
Boldcafe Group: February 2021
February 2021
Long live Galentine's Day
by Mary Button
How do you celebrate the women in your life?
Read more.
Faith reflections: Ruth 1:14-22
by Mary Button
The relationship between Naomi and Ruth teach us a lot about the importance of having friendships with women.
Read more.
Boldcafe Podcast: February 2021
Long Live Galentine's Day
by Mary Button
At times, we struggle to recognize Jesus in our midst.
Listen to our podcast
Every month we offer a podcast version of one of the articles. Listen to the latest episode here or get it from iTunes. MORE
Join Boldcafe writers + friends for conversation and dinner, Thursday, March 4 @7 p.m.(CT)!
Once a month we will meet with some of our popular writers to talk about our favorite articles and more! Bring your own dinner (B.Y.O.D) and sign up via Zoom.
The Rev. Becca Erhlich, popular writer, reality TV show guest and minimalist guru will share her thoughts about strengthening her faith during Lent.
Cafe pop-up events
Readers share stories related to the monthly theme. See photos from our previous events.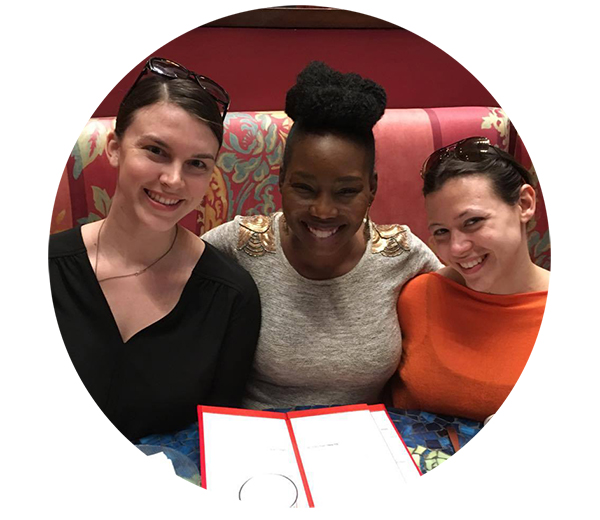 Help Keep Café Free
This monthly publication and podcast is made possible through regular offerings donated by women from over 7,000 active Women of the ELCA units in congregations of the Evangelical Lutheran Church in America (ELCA).
Stay in Touch
Sign-up if you want to receive our monthly e-newsletter for recent news, exciting events & updates!