A barren mother
The Bible offers stories about women experiencing infertility. Although some stories provide hope, they can also hurt.
Read more
Motherhood as vocation
by Brenda Blackhawk
Lent is often equated with time for reflection on vocation, and March is also Women's History Month. This year, my spouse and I are determined to get answers about our infertility. Lately, this has been lying heavy on my heart and mind, so I've been writing about my journey through a lens of motherhood as a vocation.MORE ›
Lent: A time to rehydrate
by Karen Craigo
The experts say that if you're feeling thirsty, you're already dehydrated. Drink plenty of water before you exercise or spend time in the sun, they say, because well before you feel the tug of thirst, your body is already depleted and dehydrated.
MORE ›
Boldcafe Monthly Dinner
Join us for community via Zoom with Boldcafe's favorite writers and readers + friends. MORE ›
Listen to our newest podcast
Every month we offer a podcast version of one of the articles. Listen to the latest episode here or get it from iTunes. MORE
Join Boldcafe writers + friends for conversation and dinner, Thursday, April 7 @ 7 p.m. (CT)!
Once a month we meet with some of our popular writers to talk about our favorite articles and more! Bring your own dinner (B.Y.O.D) and sign up via Zoom.
Kristen Kuempel serves as bishop of the Northwest Intermountain Synod and is a popular Boldcafe writer. She will lead our conversation about loving ourselves as God loves us. Join us!
"That me–God's beloved " by Kristen Kuempel.
Cafe pop-up events
Readers share stories related to the monthly theme. See photos from our previous events.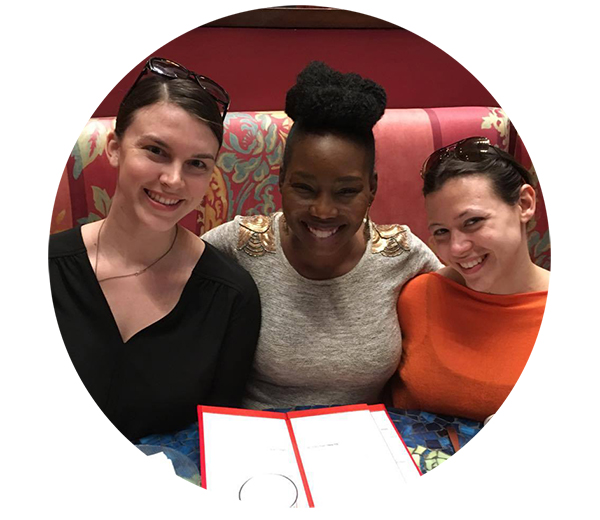 Help Keep Café Free
This monthly publication and podcast is made possible through regular offerings donated by women from over 7,000 active Women of the ELCA units in congregations of the Evangelical Lutheran Church in America (ELCA).
Stay in Touch
Sign-up if you want to receive our monthly e-newsletter for recent news, exciting events & updates!